back to the top
Youth Advisory (YAC) Committee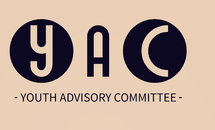 June 16, 2023
3:30 PM - 4:30 PM
This event is in the past
What is the YAC?
Teens aged 13-18 meet once a month to boss staff around, help plan teen events, give feedback on corny advertisements, earn volunteer credit, receive a reference letter after 6 or more months/meetings, get sneak peeks on upcoming things at the Library
What are we talking about this month?
TBA!
We have a PPL Teens Discord!
Discord is a free chat program that allows for text, voice, and video chatting. Penticton Public Library hosts a server for teens where they can get help from a librarian, information about upcoming events, event sneak peeks, book recommendations, and more! Want an invite to the server? Email Lara at lharker@pentictonlibrary.ca OR message me on Discord @LibraryLara4475. You can download Discord here
Audience: For Teens
Age Group: 13 to 18 years