back to the top
Creative Adults and Teens!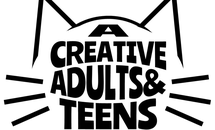 Occurs on the 4th Thursday of every month
From January 25, 2024 to April 25, 2024
6:00 PM - 7:30 PM
January Program Theme: Coming Soon!
Join us to learn (or relearn, or hang out with us) a new crafty skill!
This program is FREE at your local library!
Audience: For Adults, For Teens, For Everyone
Age Group: 19+, 13 to 18 years, All Ages